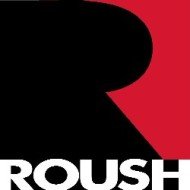 "It was Jack Roush's lifelong passion for hot rods, racing, and Mustangs that was the driving force in the 1995 creation of ROUSH Performance Products, a company offering an extensive line of aftermarket performance parts, vehicles and crate engines."
 
"Bridging the gap between road and track, ROUSH Performance is in a unique position to seamlessly blend Roush's legendary racing successes with the formidable OEM engineering and manufacturing skills of ROUSH Industries and their nearly 2000 employees."
 
"ROUSH Performance is the first specialty-vehicle company to combine race-proven technologies with advanced automotive engineering.  The result, a unique mix of street car and race car...Is a ROUSH car.  Or more specifically, a ROUSH Mustang or F-150 pickup with styling, performance, and handling characteristics derived from the racetrack and modified for street legal usage."
 
"The vehicles and components produced by ROUSH Performance are imprinted with Jack Roush's vision, passion for performance, and commitment to excellence.  He personally approves the design, engineering, fit, finish and overall performance of each package, ensuring that his personal standards are met prior to production and product release.  Many of these products are designed by the same engineering group that has helped Roush Racing become the winningest Ford racing team in history."
 
"The ROUSHchargerTM, a supercharger system, could be viewed as a microcosm of the entire ROUSH Performance line.  Due to the engineering and quality of the product, it is the industry's only aftermarket supercharger that continues the factory drivetrain warranty on the car, and the only one to carry a full 3 year/36,000 mile warranty (see web site for details).  In fact, when installed on a stock Ford Mustang on Spike TV's "Horsepower TV" program, the hosts basically claimed that in more than 1000 television programs they have shot using thousands of products, "this is the best engineered product, the easiest install, and the most thoroughly written instruction manual we have ever used on the air."
 
"As technology and design continue to evolve, so does the ROUSH Performance line of vehicles, parts and crate engine offerings.  ROUSH Performance Products is committed to leveraging the latest in automotive and motorsports technologies to continually provide our customers the ultimate driving experience - the perfect combination of race car and road car."

For more information on Roush Vehicles please visit the
official website.